Water Damage Restoration Services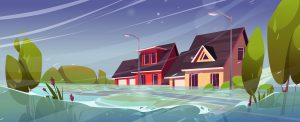 Water Damage Restoration Services in Florida
When unexpected flood damage strikes your property in Florida, our professional emergency restoration services are here to help you get back on your feet. We understand how devastating water damage can be for both homes and businesses, which is why we are dedicated to providing swift and efficient restoration solutions. With our expert team and state-of-the-art equipment, we tackle even the most challenging water damage scenarios to restore your property to its pre-loss condition.
Emergency Water Damage Services Available 24/7
Disasters don't wait for convenient hours, and neither do we. Our emergency water damage services are available 24 hours a day, 7 days a week to respond promptly to your call. Whether it's the middle of the night or a holiday, our rapid response team will be at your location in no time. By acting quickly, we can minimize the extent of the damage and prevent further issues like mold growth and structural deterioration.
Our Water Damage Restoration Process
We follow a systematic and comprehensive approach for water clean up & extraction process to ensure the best possible results for your property. Here's an overview of our step-by-step procedure:
Initial Assessment: Upon arrival, our skilled technicians will assess the extent of the flood damage and identify any potential safety hazards.
Water Extraction: Using powerful pumps and extraction equipment, we remove standing water from your property.
Drying and Dehumidification: We employ industrial-grade fans and dehumidifiers to dry out the affected areas thoroughly.
Cleaning and Sanitization: We clean and disinfect all surfaces and belongings to eliminate bacteria, mold, and odors.
Restoration and Repairs: Our team will restore damaged structures and materials to bring your property back to its pre-damage condition.
Final Inspection: After completing the restoration work, we perform a final inspection to ensure everything is in order and meets our high standards.
We Work on All Types of Properties
Spanning a wide range of sectors, from hospitality to education, and serving both single-family homes and government buildings, Coastal ERT has been the trusted partner for countless properties just like yours, with a long history of successful interventions. Now, let us harness this wealth of experience for your property. All it takes is a single phone call.
Our core expertise lies in delivering urgent water damage and flood cleanup services to a diverse array of residential and commercial properties, which include:
– Residences of various sizes
– Apartment complexes and buildings
– Condominiums
– Educational institutions and schools
– Places of worship
– Hotels and resorts
– Dining establishments
– Office complexes
– Medical facilities
– Warehouses and industrial sites
Our process initiates with the rapid removal of water and immediate temporary repairs to prevent further property deterioration. Following this, we deploy specialized teams for thermal inspection, dehumidification, and sewage cleanup as required to expedite the full restoration of your property's functionality and safety.
Water Damage Restoration Company for Homes and Businesses
We cater to both residential and commercial clients, offering top-notch water damage restoration services tailored to meet their specific needs. Whether you're a homeowner dealing with a flooded basement or a business owner facing water damage in your commercial space, our experienced technicians have the expertise to handle any scale of the restoration project.
We Coastal Emergency Restoration Team, take pride on delivering exceptional customer service, reliable results, and a commitment to your satisfaction. With years of experience in the industry, we have earned the trust of countless clients across Florida.
If you're facing water damage, don't wait. Contact us today and let our expert team take care of the restoration process so you can focus on getting your life back to normal.